The mill wheel, which still exists in the middle of the city center today, is not only a tourist attraction of this place, but also a relic from times long past. Here, accompanied by the murmur of the Stobber, you can take a trip back in time to the old Buckow.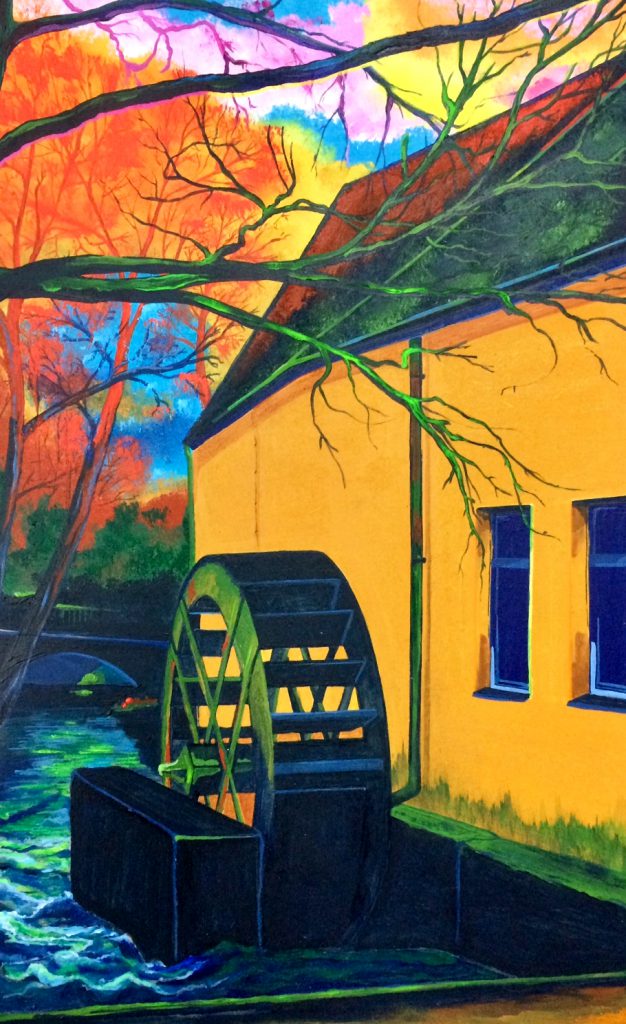 40,- € monthly rent / find out more…
All prices including VAT. Without frame, including delivery and if desired assembly within Germany, shipping possible worldwide. My general terms and conditions apply.
This original unique piece was painted with the greatest care, love and high quality acrylic paints on hardboard in the dimensions 24x36cm. Portrait format. Without frame. Creation period: January 2020. Dated and signed on the back and provided with a certificate of authenticity.
In order to give your personal taste the freedom to choose the frame design and frame color, this picture is sold unframed. You can find suitable frames in specialist shops. Are you unsure? Write me an email, I will be happy to advise you free of charge!
Back to "The Märkische Schweiz"
All images © Alexander Kirchner 2020