A building with an eventful past. Carpentry, Catholic Church and today a place for relaxation for mentally, – & addicted and disabled people.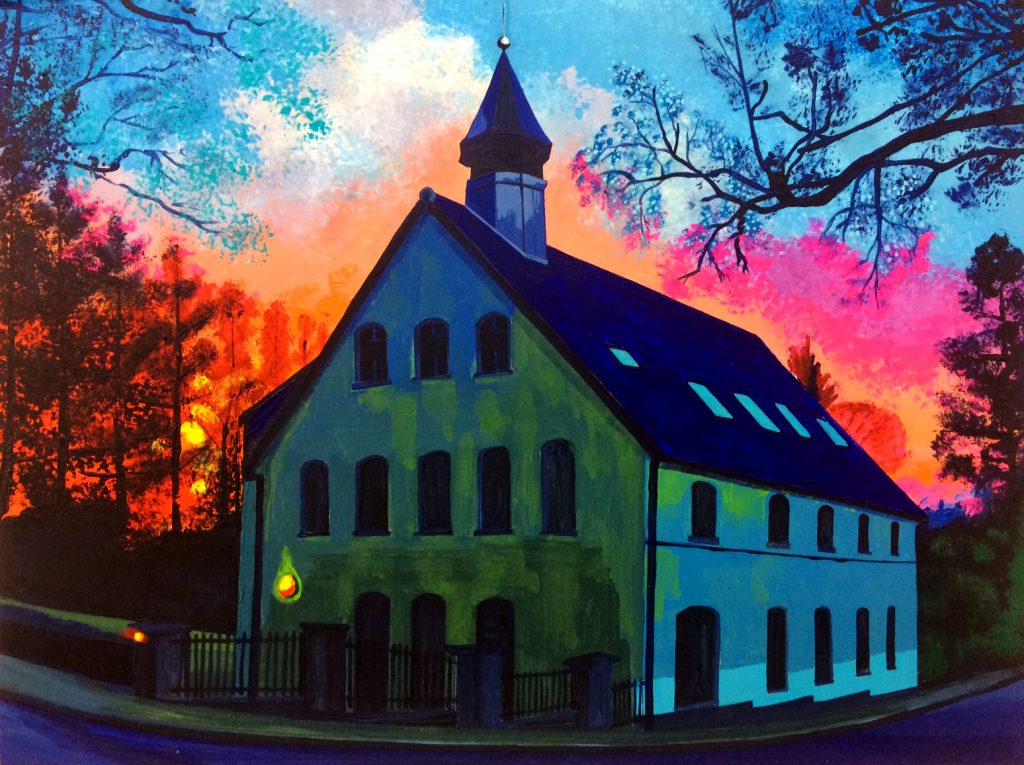 30,- € monthly rent / find out more…
All prices including VAT. Without frame, including delivery and if desired assembly within Germany, shipping possible worldwide. My general terms and conditions apply.
This original unique piece was painted with the greatest care, love and high quality acrylic paints on hardboard in the dimension 40x30cm. Landscape format. Without frame. Date of origin: 2020. Dated and signed on the back and provided with a certificate of authenticity.
In order to give your personal taste the freedom to choose the frame design and frame color, this picture is sold unframed. You can find suitable frames in specialist shops. Are you unsure? Write me an email, I will be happy to advise you free of charge!
Back to "The Märkische Schweiz"
All images © Alexander Kirchner 2020