He doesn't have it easy these days. Certified tree plantations and regulated bodies of water severely impair his desire to live freely. His basic needs: space, peace and sufficient food. Where these elementary things are no longer guaranteed, it has long since he disappeared. In general he lives very withdrawn, only the eyes that want to see him see him. He is there for those who love and protect him and for whom he shows himself, with all his beauty, grace and strength, even in places where he is no longer suspected.He sees the wounds of the earth, feels the pain of the forests and tastes the poisonous water. Hunted hunter. Object and symbol, after all, it is the winged resurrection, the messenger of the gods. It connects earth and space. He heals. If you meet him in the wild, it literally gives you wings. Its sheer size alone enchants, its flight shows you the way and its keen eye also lets you see. He heals those who see him. With your acknowledgment and consideration, you in turn heal him and his living space.
This original painting gives you the opportunity, with the help of your imagination – whenever you look at it – whenever you want – to go back to his homeland, to experience the wind, water and earth, these elemental forces of nature. Watch the blue bird sail silently and majestically over all things.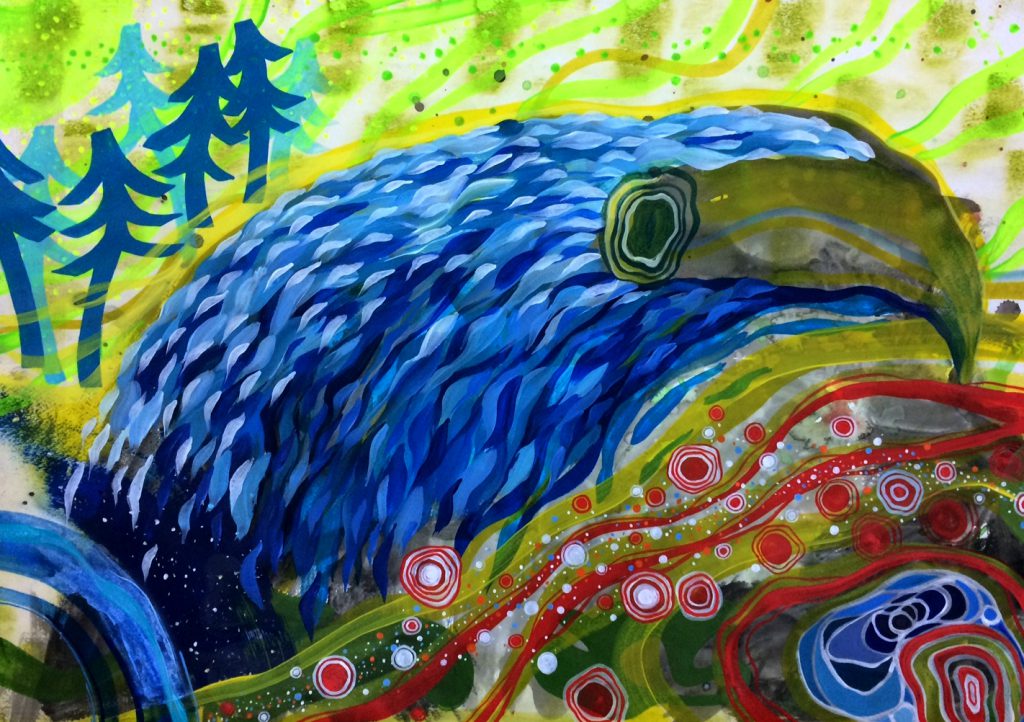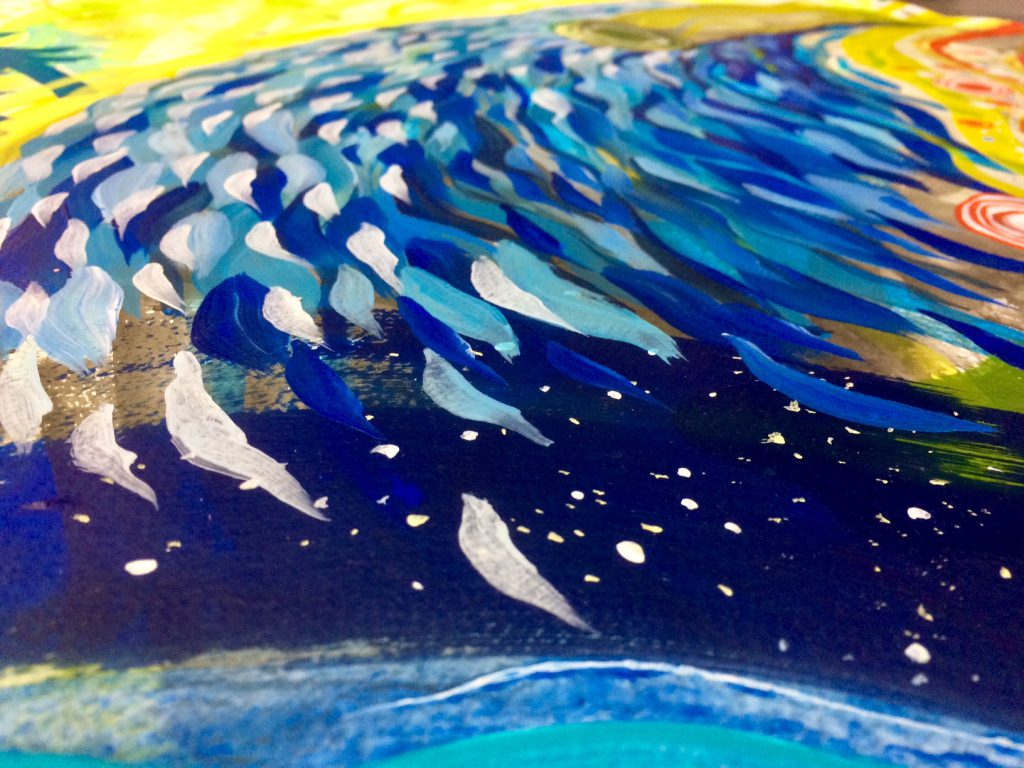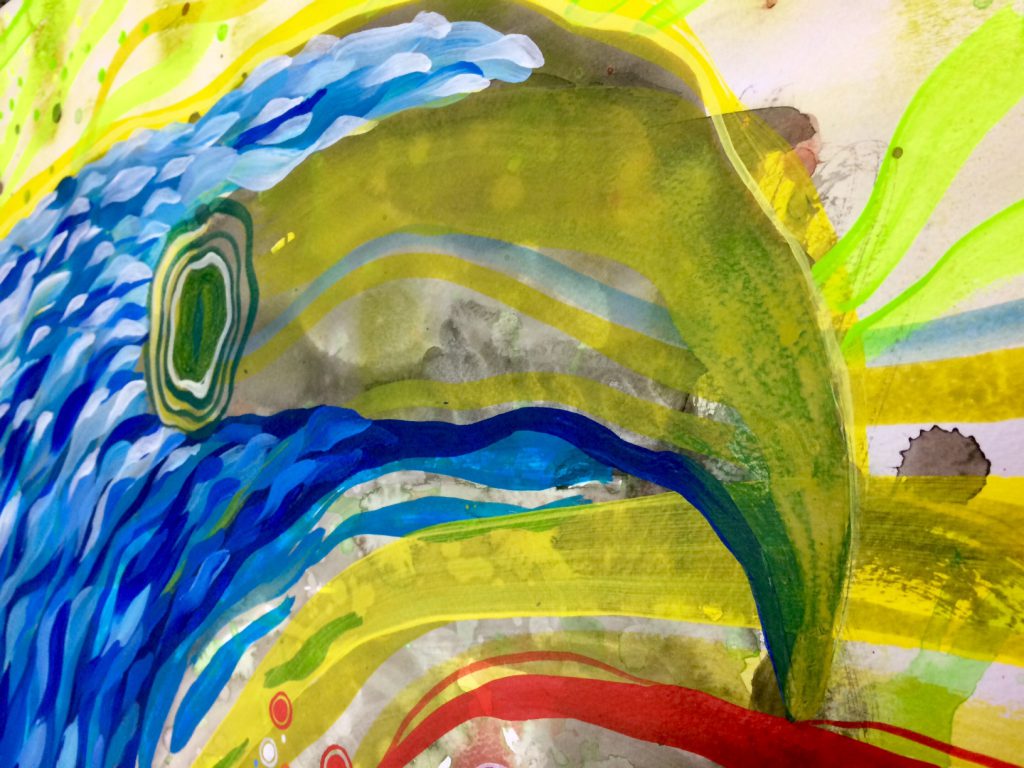 100,- € monthly rent / find out more …
All prices including VAT. Without frame, including delivery and if desired assembly within Germany, shipping possible worldwide. My general terms and conditions apply.
This original unique piece was painted with greatest care, love and high quality acrylic paints on quality watercolor paper, measuring 50x70cm. Landscape format. Creation period: Fall 2019.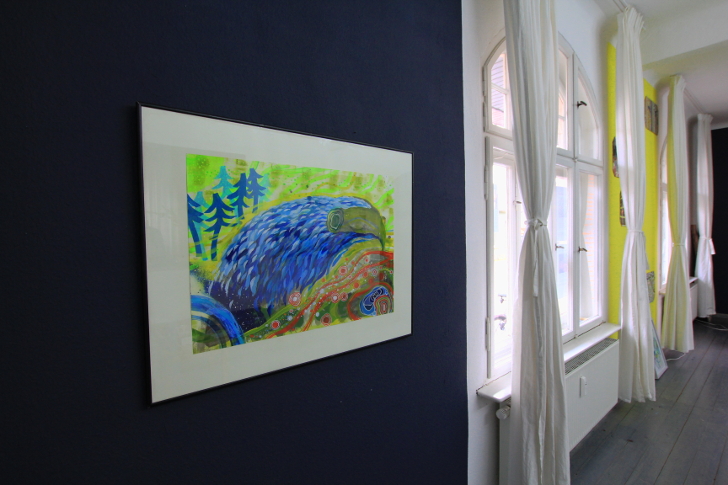 In order to give your personal taste the freedom to choose the frame design and frame color, this picture is sold unframed. You can find suitable frames in specialist shops. Are you unsure? Write me an email, I will be happy to advise you free of charge!
All images © Alexander Kirchner 2020