Er ist von Hause aus sehr klein, das mag zu seinem Vorteil sein.
Ganz unscheinbar hüpft er daher, auch das kommt nicht von ungefähr.
Im Tierreich ist es angebracht, wenn man sich möglichst dünne macht.
Denn Ringelnatter, Storch und Schuh, bedeuten für Ihn Totenruh'.
Auch wenn er noch so scheu und fein, sein Antlitz kann beachtlich sein.
Die Abendsonne, welch ein Segen, taucht Ihn in einen Farbenregen.
Und überprüfen kann man das, leg' Dich zu Ihm ins nasse Gras!
Mit Dankbarkeit und ohne Zeit, wirst bald von Neugier Du befreit.
Wer ist gemeint in diesem Reim?
Ja, das kann nur der Moorfrosch sein.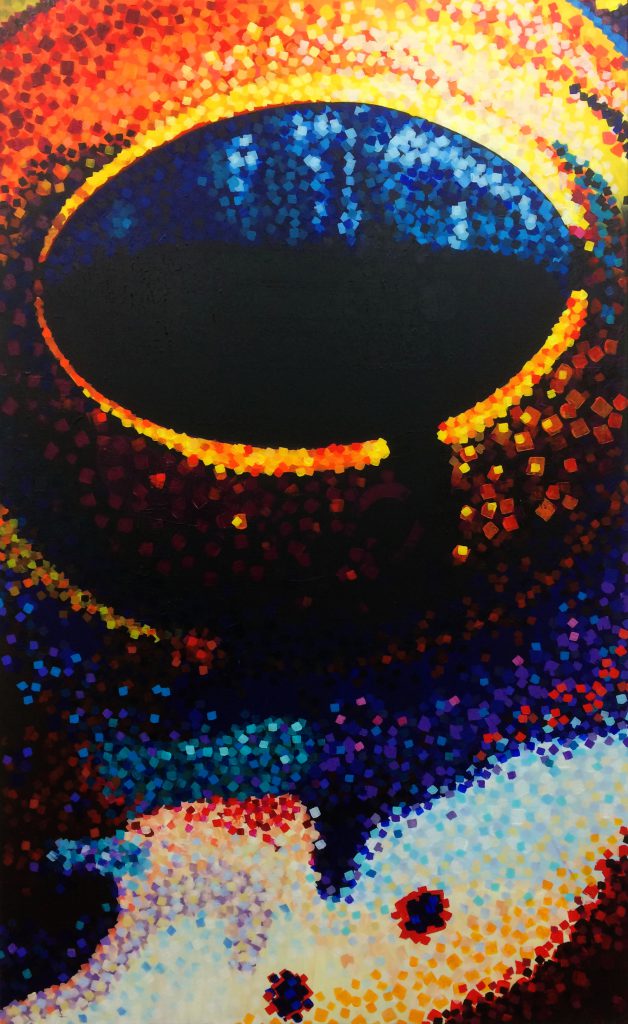 140,- € monthly rent / find out more …
This original unique piece was painted with the greatest care, love and high quality acrylic paints on canvas in the dimensions 160x100x1.8cm. Portrait format. Date of origin: Spring 2019. Dated, signed on the back, with a certificate of authenticity and the poem above.
All prices including VAT. Without frame, including delivery and if desired assembly within Germany, shipping possible worldwide. My general terms and conditions apply.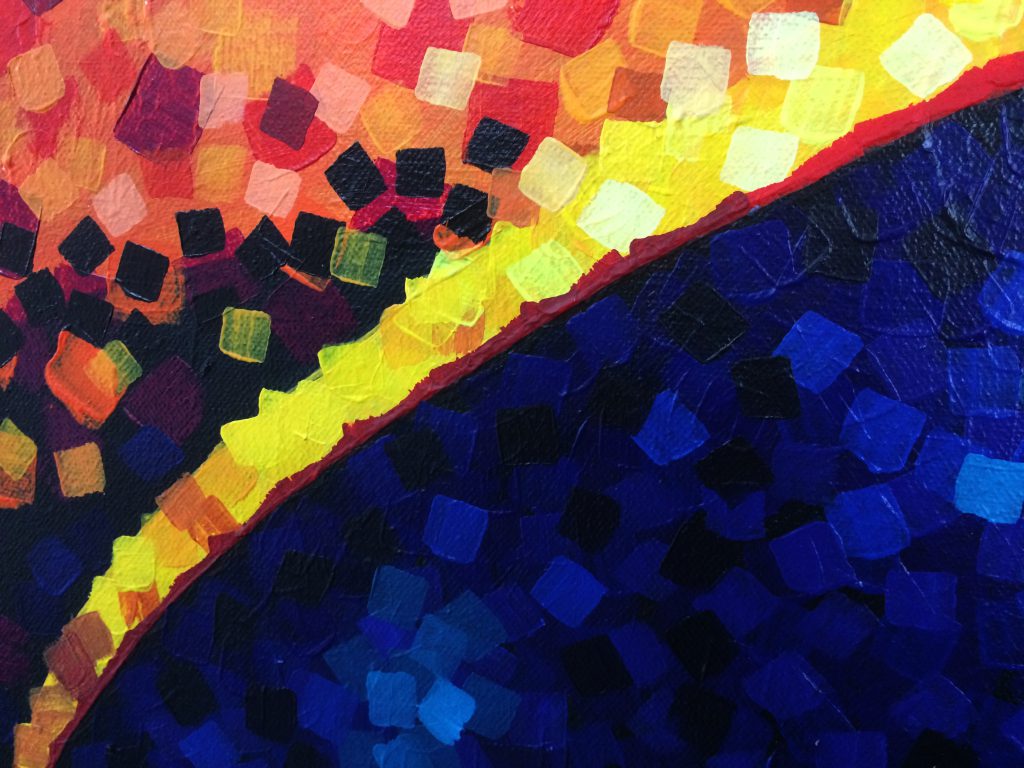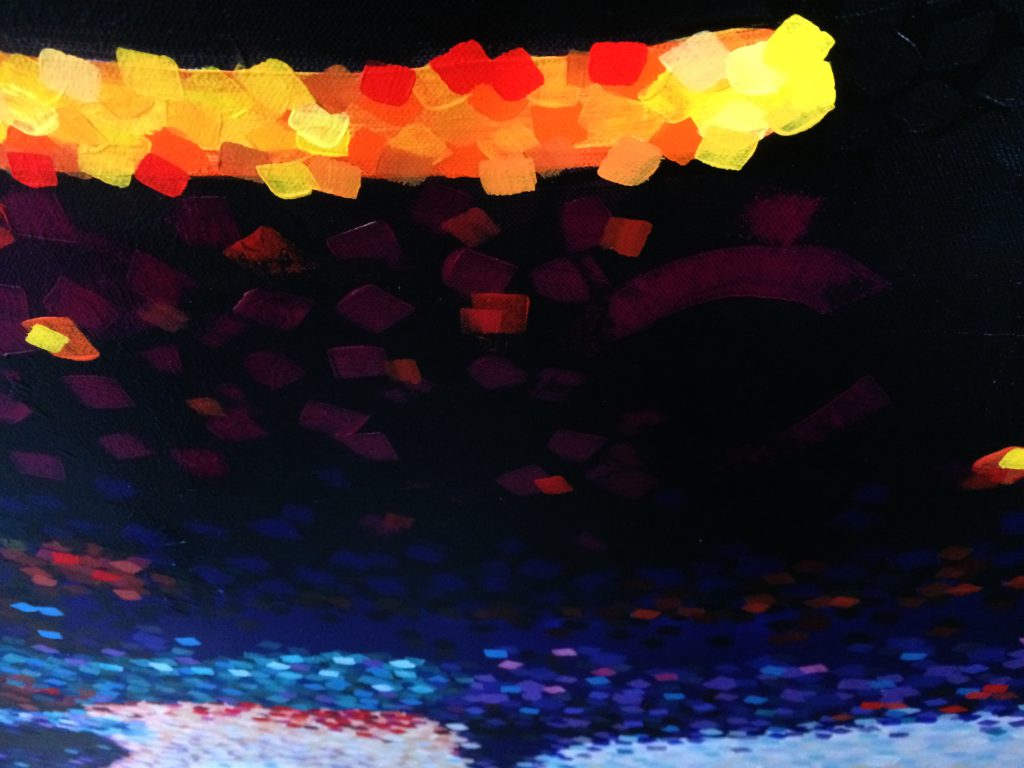 In order to give your personal taste the freedom to choose the frame design and frame color, this picture is sold unframed. You can find suitable frames in specialist shops under the keyword "floating frame". Are you unsure? Write me an email, I will be happy to advise you free of charge!
Back to "Extra Large paintings"
All images © Alexander Kirchner 2020