The colors in this picture are as diverse as its living space and its eating habits. Wide, slowly flowing streams in deep indigo and mystically swirling tourmaline green pools alternate with light blue and sparkling white water. Red, violet and pink symbolize their impetuous and wild character and the black dots are not only typical identifying features of this type of salmonid, but also reveal their quite predatory instinct.
Since the rainbow trout, actually located in the "wild west" of the North American continent, was shipped to Europe in the 1880s, it has not only become a personified "Forelle Müllerin", but also a symbol for the fish "trout". It is only a little more robust and territorial than our native brown trout. The rainbow trout coped with the water pollution and water regulations of the last few decades – unlike their "sister" – quite well and is therefore enjoying its health in many rivers today. Reason enough, not only because of its name, to dedicate a picture to this fish, it lives in what is generally regarded as the synonym for life itself.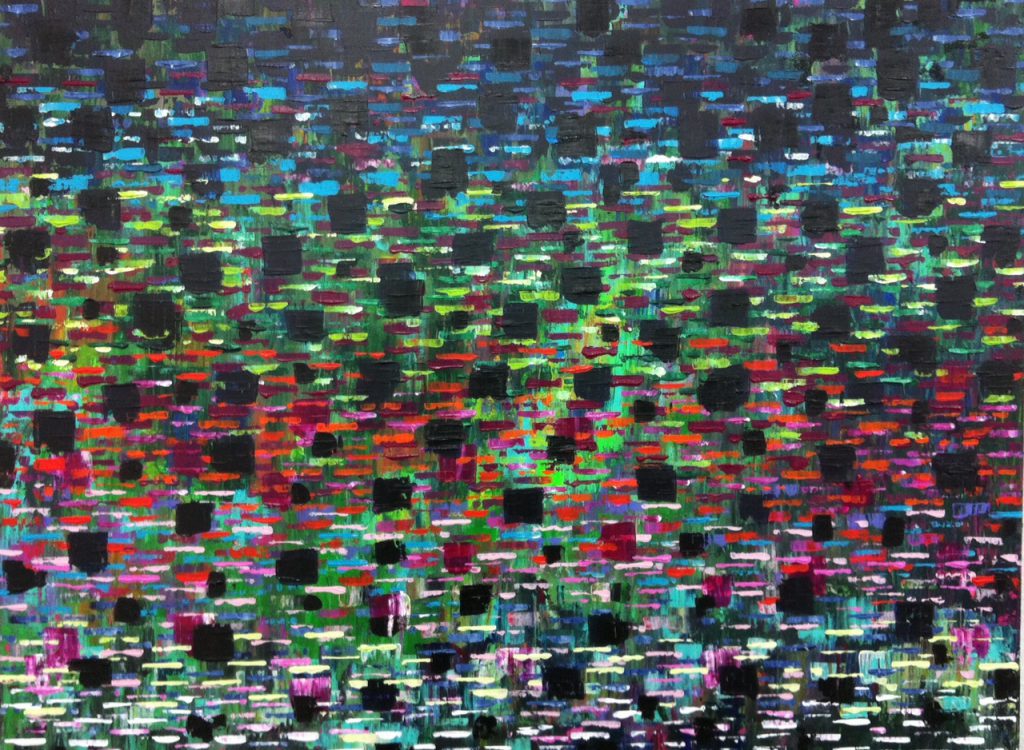 100,- € monthly rent / find out more …
All prices including VAT. Without frame, including delivery and if desired assembly within Germany, shipping possible worldwide. My general terms and conditions apply.
This original unique piece was painted with great care, love and high quality acrylic paints on a quality canvas in the dimensions 60x80x1.8cm. Landscape format. Creation period: Fall 2017. Dated and signed on the back and provided with a certificate of authenticity.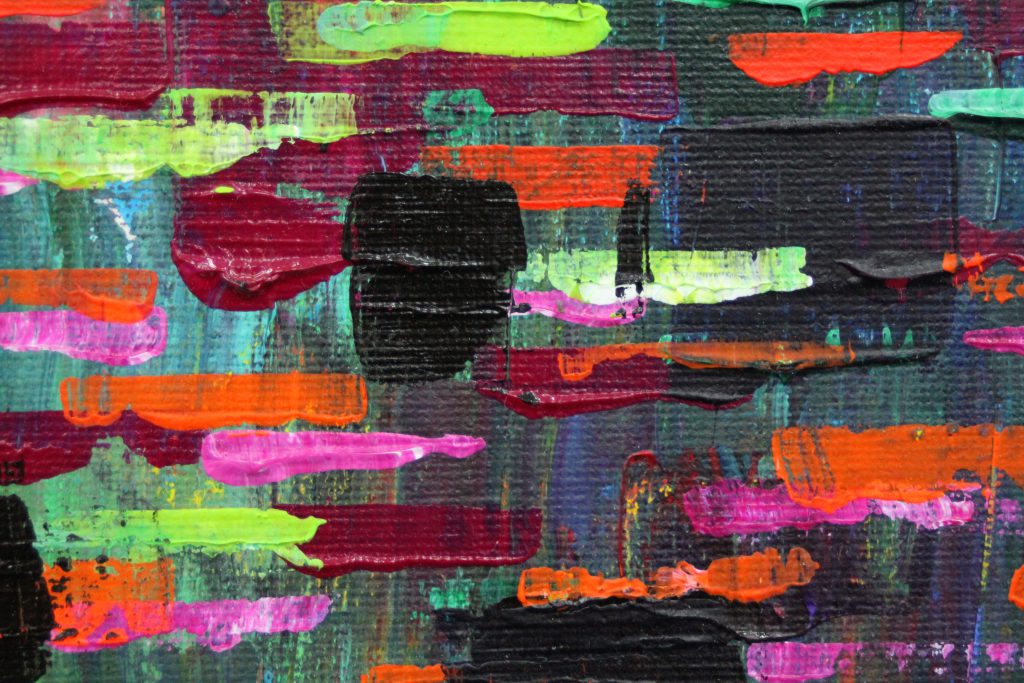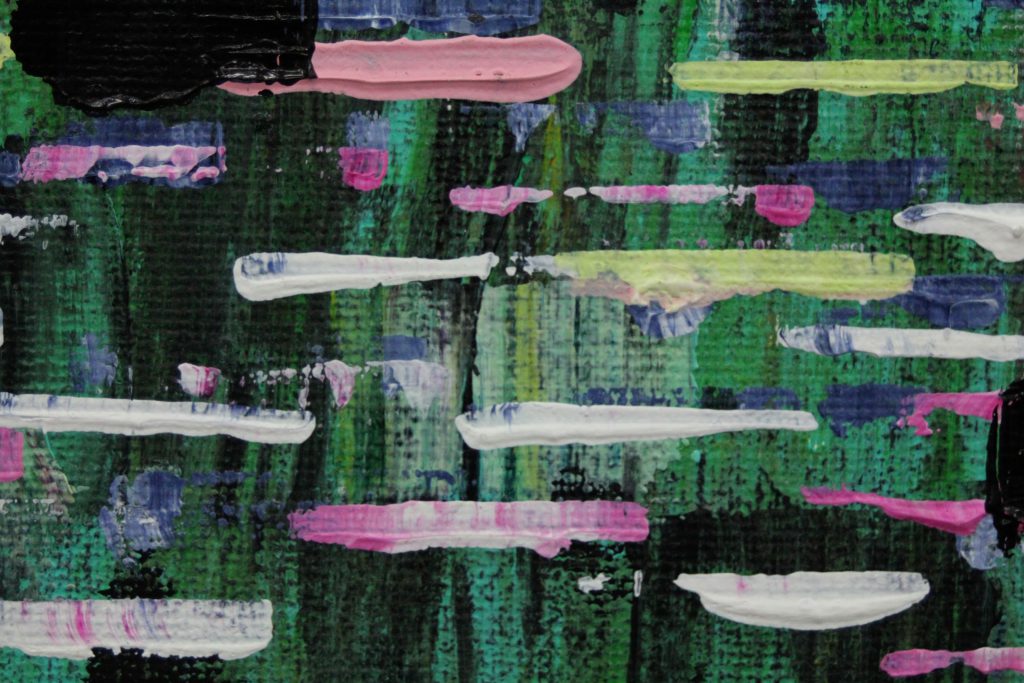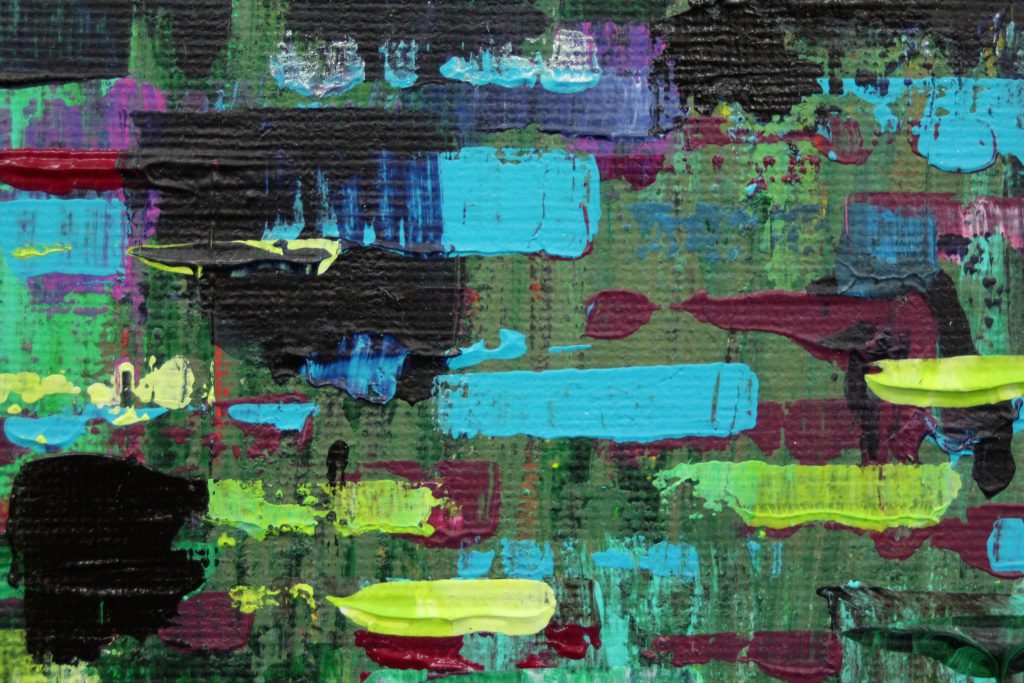 In order to give your personal taste the freedom to choose the frame design and frame color, this picture is sold unframed. You can find suitable frames in specialist shops under the keyword "floating frame". Are you unsure? Write me an email, I will be happy to advise you free of charge!
Back to "Large & Medium Paintings"
All images © Alexander Kirchner 2020