Who I Am
Who I Am
My name is Alexander. My life path led me through different places of residence, cities, villages and continents, through various apprenticeships and fields of activity, as well as through numerous negative and positive experiences. Over the years, one wish grew out of this: to overcome all evaluations, norms and fears and to turn my passion – painting – into a profession.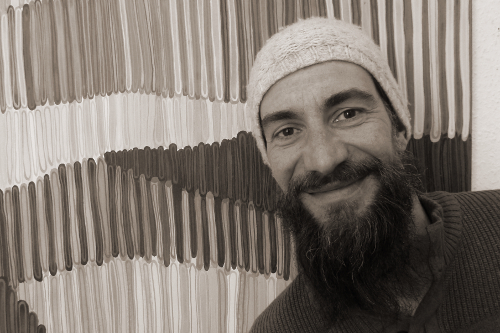 My wife, I and my children have been running the "Atelier for Emotional Intelligence" since 2017, whose work is divided into the areas of painting, as well as project work for heart-based learning and promoting the enthusiasm of children and adults for our natural environment. You will find us in the small town of Buckow, in the middle of the Märkische Schweiz.
I offer you original works of art and commissioned work, for purchase or for rent. Each painting is unique and painted from the heart – my enthusiasm is inspired by our nature. These pictures build bridges from your living and business premises directly into nature and enrich you with unique views.
Whether advice on your wall & room design, Germany-wide delivery and assembly of large-format works and rental paintings, courier deliveries including shipment tracking or commissioned work according to your own personal wishes – my aim is to guarantee you the best possible service and quality, because I take my paintings in loving care knowing that this will give you much pleasure in the long term.